Resource Links
Use of Color
Why Color Matters is a resource that provides the data behind the selection of color and its impact on our behavior.
Paletton is an online tool for creating color schemes or palettes based on a color entered in hex format.
The Ultimate CSS Gradient Generator is s powerful Photoshop-like CSS gradient editor from ColorZilla. It enables the CSS generation of various gradients for use in buttons and in webpages.  http://www.colorzilla.com/gradient-editor/
Color Wheel is a online tool by Adobe for researching and exploring hundreds if not thousands of created color palettes. It is designed for generating color themes and for browsing thousands of themes from the community. For generating color palettes, use the "create" link. Colors can be entered in any format (RGB, CMYK, Hex, etc.)
Pantone: Color Psychology An article that explores the psychology of color and how our personal and cultural associations affect our experience of color.
How many colors should you use in your designs –  reviews not only the number of colors but how those colors should be determined and applied.
Designing for Color Blindness
In this resource, colors for different types of colorblindness are explained and suggested color palettes offered. Visit Martin-Kyrzywindki's page on Color Palettes for Color Blindness.
5 tips on designing colorblind-friendly visualizations
How to design for color blindness
Upload a screen image to test your design at Coblis Color Blind Simulator
Infographic on Font Usage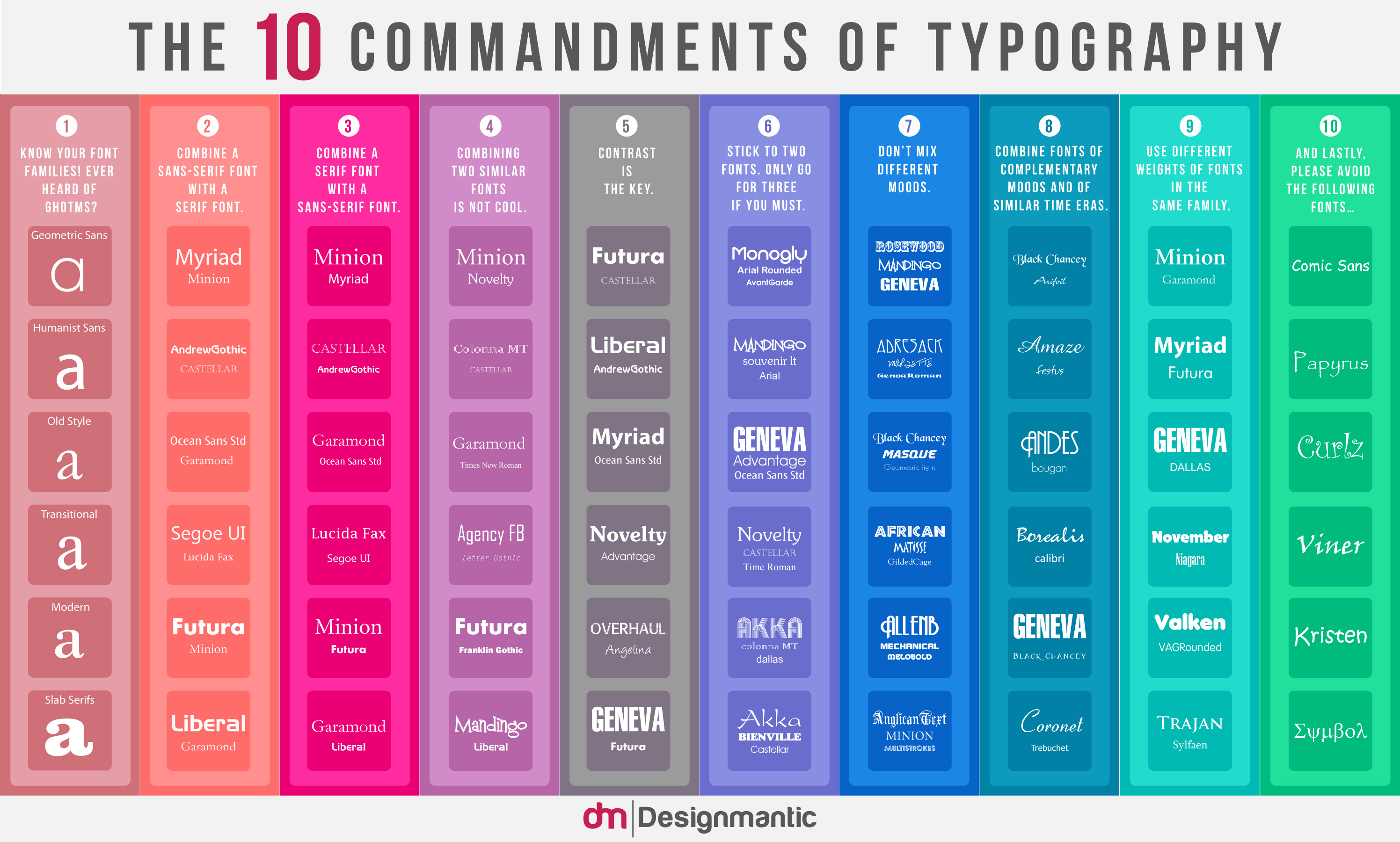 Courtesy of: Designmantic.com